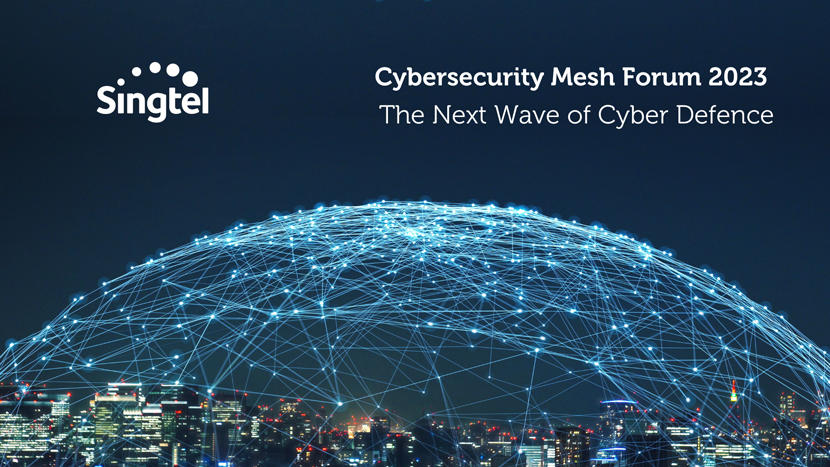 Date: 16 Jun 2023 (Fri)
Time: 09:15 – 16:05 HKT
Fee: –
Venue: The Great Room, Level 7, W Hong Kong, West Kowloon
Register: https://form.mig-events.com/singtel_csf23_singtel/
Highlight:
According to experts, implementing a Cybersecurity Mesh Architecture (CSMA) can reduce the financial impact of individual security incidents by an average of 90% by 2024. As cyber threats continue to evolve, a holistic and dynamic approach to security like CSMA is becoming increasingly critical. To stay cyber resilient, organisations must integrate their network, identity, and endpoint securities, together with security operations and SD-WAN, under a zero-trust framework.
The upcoming Singtel cybersecurity forum in Hong Kong, themed "Cybersecurity Mesh: The next wave of cyber defence," will focus on the importance of the Cybersecurity Mesh Approach in the current cybersecurity landscape and its role in safeguarding businesses in the post-pandemic era.
Into its 10th year, Singtel Cybersecurity Mesh Forum 2023 will also cover various topics on cybersecurity trends, Singtel's Managed Security Services (MSS) and Advanced Security Operations Centre (ASOC) services, and partnerships with security solution providers to control, monitor, and respond to security threats.
This full-day physical forum will bring together 200 security and network professionals and C-suite executives from various industries, such as financial services, manufacturing, media, logistics and retail. This event is for IT and cybersecurity professionals seeking to stay up-to-date on cybersecurity trends and gain deeper insight into the Cybersecurity Mesh approach. It will also benefit other industry professionals looking for cybersecurity solutions or to enhance their knowledge of cybersecurity.